Welcome to Kyma Roslyn
Upon arrival you will notice an inviting outdoor dining patio that expresses traditional Grecian elements while maintaining contemporary detail. As you step inside you'll be transported by the Santorini aesthetic where fresh ingredients hit your senses and human interaction is a refreshing priority.
Kyma's airy, whitewashed wood design balanced by European stucco, evoke the stylized spirit of the Greek Islands. Generous seating at long white wooden tables are lined with plush, white canvas cushions. More intimate tables also dot the larger dining room. A sleek, oval bar separates the dining room from the lounge area. Here you will have your choice of standing cocktail banquettes, bar and lounge style seating. Our resident, DJ will keep the energy high in this fun social spot inside Kyma. In the warmer months an adjacent open-air outdoor patio is perfect for al fresco dining with views of the quaint village of Roslyn.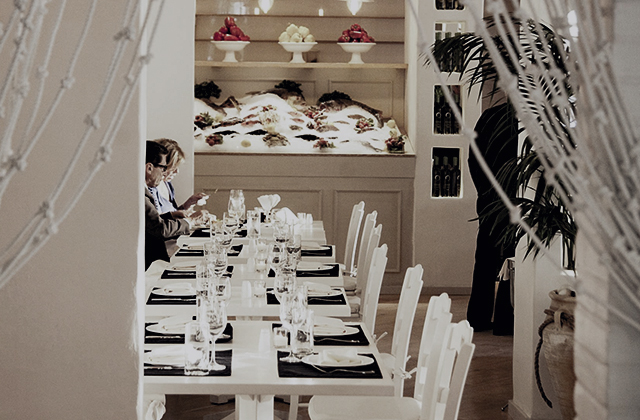 Details
We accept reservations and all major credit cards.
Hours of Operation
Monday – Wednesday 11:30am to 11pm
Thursday 11:30am to 12am
Friday – Saturday 11:30am to 11pm
Sunday 11:30am to 9pm